About RIMA
RIMA TheraTouch Ltd (RIMA) is a limited liability company registered under the Ghana Companies Code, 1963 (Act 179) in 2009. We opened for business in January 2010.
The idea of RIMA TheraTouch, was born when two internationally trained therapists Pamela Sackeyfio, a physiotherapist educated and trained in Germany and Adjeley Akwei, a massage therapist educated and trained in the United States, with a combined 37 years of experience decided to merge their successful practices into a holistic center that would be able to deliver the best in curative and preventive therapies of all kinds to clients located in the Accra metropolitan area.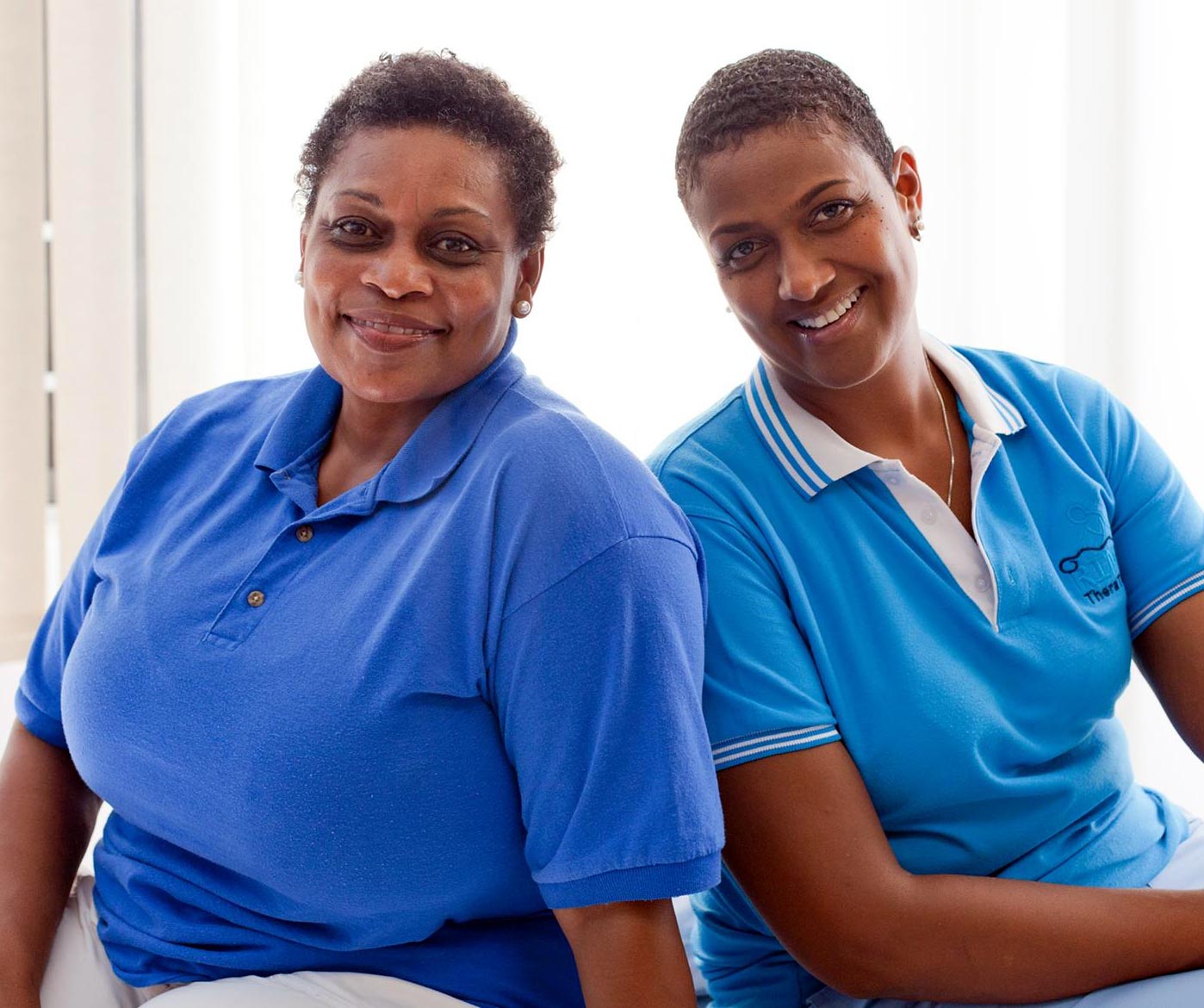 RIMA sums up our philosophy and approach to helping clients fulfill these goals:
R – Restore function, relieve pain;
I – Inform the person on their condition, the treatment plan and care they need and that we can provide them with;
M – Maintain as much as possible a body free of pain and restriction through a series of regular visits for therapy, prescribed exercises and other changes in lifestyle that promote better health;
A – Advance, in other words, we want to encourage our clients to learn and adopt new habits of exercise and movement to attain higher levels of function and fitness.
What sets us apart in the growing field of complimentary health services is our focus on treating our clients holistically. We offer a range of therapeutic, relaxation treatments and physiotherapy.
Our health shop carries a variety of health foods, supplements, environmentally friendly cleaning products, locally produced Shea Butter soaps and oils and other products.
Our services include: Physiotherapy, Stroke Management, Sports Physio Rehabilitation, Posture Management, Neuro Development Therapy, Speech and Language Therapy, Spa services, Gym, Stress Management, Diet and Nutrition Therapy and Natural Diabetes Management.
Our Massage Therapy treatments include Swedish Massage, Reflexology, Shiatsu Massage, Deep Tissue Massage, Lymphatic Drainage Massage and Infant Massage. Stress Management, Active birth, Pelvic Floor Strengthening.